Wash Your Hands 2020 Face Masks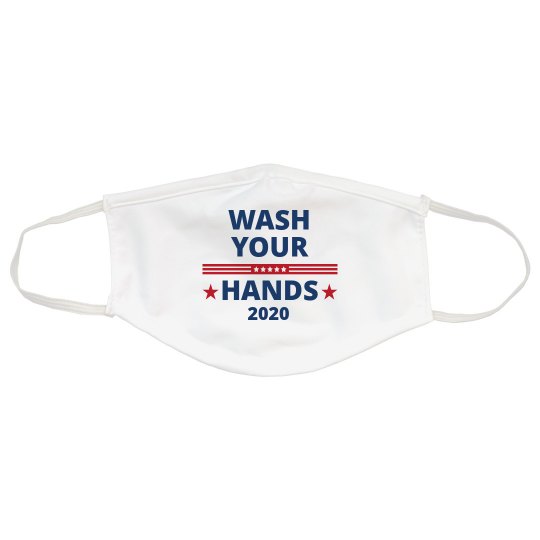 front
Related Designs
Design Details
Size Chart
Product Details
Reviews
Our customers tell us this product:
runs small
fits perfect
runs large
| | |
| --- | --- |
| | OS |
| Mask width: | 7.75 inches |
| Width with earloops: | 12 inches |
| Height at center: | 5 inches |
| Earloop length: | 7 inches |
| Earloop stretches to: | 12 inches |
This is a great mask for everyday wear, but it is not a medical grade mask. It is made of three layers. The inner and outer layers are made of a moisture wicking performance polyester. The middle layer is pellon for stability and additional protection. White binding on top and bottom. The top edge has a bit of elastic that goes over your nose. Elastic ear straps to hold securely in place. Washable. Reusable. Responsible - It is better for the environment and if you use this mask to go to a grocery store, then an actual medical mask that you didn't buy can go to front-line medical personnel.
At this point, I'm willing to vote for anyone that believes in good personal hygiene. Let's all cast a ballot for washing your hands in 2020.
Custom Text: 2020 | WASH | HANDS | YOUR