Let's hear it for Customized Girl's selfie winner for the month of April!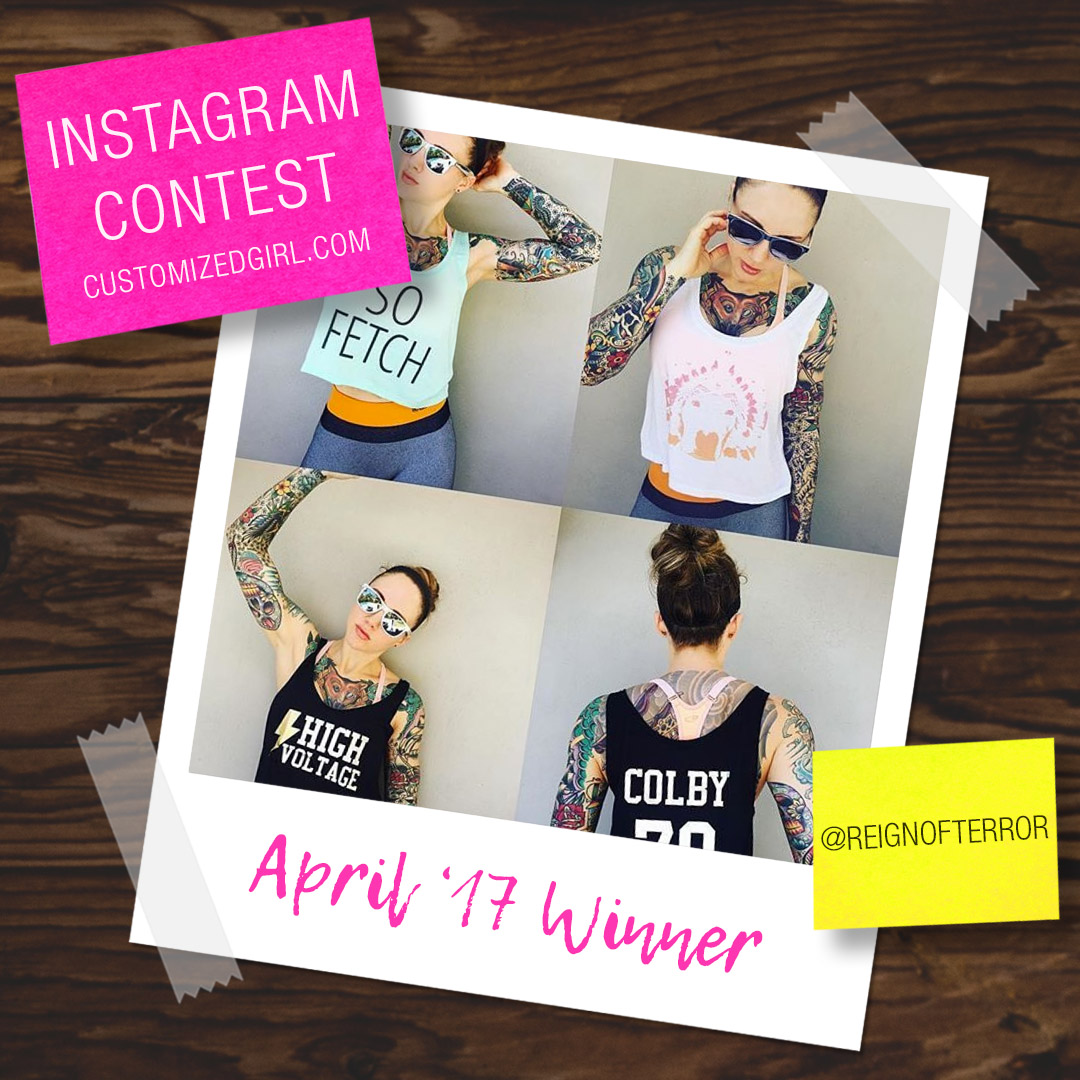 Our selfie winner for the month of April didn't just snap a pic of one custom crop top instead she snapped four pics of all the crop tops she customized on Customized Girl. She showed how easy it is for any user to create whatever they want within our one of a kind design center. Creating three different designs – a design with just text, another with an uploaded image, and a third using our new metallic printing process. Her unique style and creativity makes her our ideal label rebel.
Make sure to share all of your custom apparel selfies via Facebook, Twitter, or Instagram @customizedgirl! But first, make sure to follow us on Instagram and learn how sharing your selfie can earn you prizes!